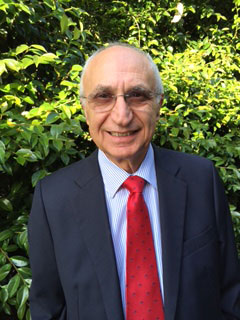 Dr Ron Muratore is an experienced specialist Sport and Exercise Physician with a particular interest in improving the care of athletes at all levels, including overuse injuries, workplace rehabilitation, exercise induced leg pain, especially compartment syndrome, and paediatric sports injuries. He is one of only a few specialists who perform compartment pressure testing.
Dr Muratore has been a Fellow of the Australasian College of Sports Physicians since 1996. He is a past president of the Australian Sports Medicine Federation (now SMA) NSW branch and was on the committee charged with formulating the "Infectious Diseases Policy" for SMA in 1990, as well as chairman of the committee which upgraded the policy and formulated a "Boxing Policy" in 1997.
Until recently, Dr Muratore was the CMO for the National Rugby League, a position which he held for a period of six years. He was instrumental in implementing many important safety and medical policies in the NRL .
Dr Muratore has been involved with Sports Medicine since 1978, starting with schoolboy rugby league teams from Holy Cross College Ryde, and was instrumental in abolishing the "bucket and sponge" from sport in 1980. Over the years he has been team doctor for amateur, semi-professional (Ryde-Eastwood) and professional rugby league teams (Balmain), being the last Balmain Tigers doctor prior to amalgamation with Western Suburbs. He was team doctor for the "Dirty Reds" (Drummoyne Rugby Club) for a time and has been involved with GPS Rugby. He was involved for a time with a club team in the old National Soccer League (Sydney Olympic) and the National Soccer (Football) teams from U/17's to Socceroos.
Dr Muratore was on the Sporting Injuries Committee from 2009 until 2012 and for a time was the Medical Liaison Officer for Racing NSW. He has also been a consultant in Sports Medicine for the Australian Defence Force.