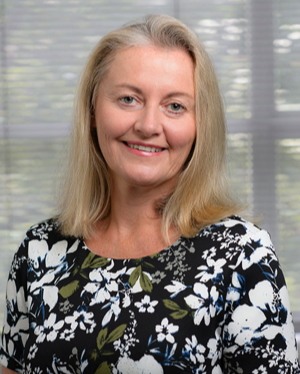 Diana Robinson has more than 20 years of clinical experience as a Sport and Exercise Physician. She was awarded Fellowship of the Australasian College of Sport and Exercise Physicians (FACSEP) in 1995. She has a strong interest in conditions of the lower limb and shoulder as well as how issues of technique, equipment, biomechanics and training errors contribute to injury. Her focus is to ensure that every patient, no matter what level of activity they enjoy, has a safe and effective return to activity, whether that be recreational or serious sport, and work.
Diana was appointed to FINA (World Organising Committee for Aquatic Sports) Doping Control Board in 2016. She was honoured with a Distinguished Service Citation in February 2016 by the Australasian College of Sport and Exercise Physicians for service to the College, in roles such as Chair of Training, Board of Censors member, Project Manager for STP Education Projects and lead role in Curriculum development.
Diana was appointed Associate Editor of the British Journal of Sports Medicine and the BMJ Open Sports Medicine Journal in 2016. She has also authored an extensive review of non-hormonal performance enhancing drugs and methods for Uptodate, an online Medical educational service for doctors. In 2013 she was appointed by the Federal Minister for Health/Sport to the Anti-Doping Rules Violation Panel (ADRVP), an independent statutory body which works alongside ASADA to assess possible doping violations.
Diana has most recently been involved with the A-League football series in athlete and on-field care. She has been the Australian Team Doctor for the Commonwealth Games and Medical Director of Triathlon at the Sydney 2000 Olympic Games. She was Medical Director of Triathlon Australia 1993-2002 and Australian Sailing doctor in the years leading up to the Sydney Olympics. She has been a member of the International Triathlon Union (ITU) Doping Commission and the ITU Medical Commission. She has been the Medical director of the Uncle Toby's Surf Life Saving Ironman Series, the Devondale Women's surf lifesaving series, the Triathlon Grand Prix, and many international World Cup and World Championship Triathlons. She has also worked with Rugby League, Rugby Union (Warringah RUFC), Track Cycling, Women's Hockey, Judo, Rowing, Tennis, Gymnastics, Ballet and Modern Dance at an elite level. Diana has been the Medical Director for the "So You Think You Can Dance" TV show and is the Honorary Doctor for the Leichhardt Rowing club.
Diana has an interest in women in sport. She has a particular expertise in the issues affecting the exercising woman, such as menstrual disorders and disordered eating behaviours. She co-wrote the Sports Medicine Australia Position Statement: the Benefits and Risks of Exercise During Pregnancy, as well as co-authoring a number of papers and original research articles published in peer reviewed journals and/or presented at major conferences covering areas such as stem cell treatment, the female athlete triad, stress fractures, and cardiac issues in endurance athletes.
Currently she is involved in research in stem cell treatment for conditions such as Osteoarthritis and Tendinopathy.