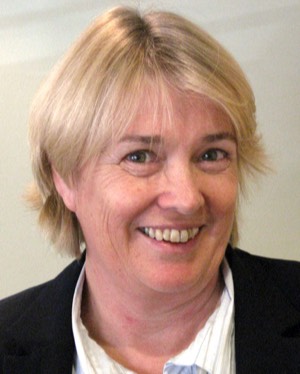 Associate Professor Jeni Saunders is an experienced sports physician specialist. She is a Foundation Fellow of the Australasian College of Sports and Exercise Medicine. A/Prof Saunders established the first private multidisciplinary Sports Medicine Centre in Australia (1980).
A/Prof Saunders has extensive experience with elite athletes and National teams. She was the Medical Officer for St George Rugby League for a period of 10 years. A/Prof Saunders has accompanied National teams of Women's Hockey, Swimming, Track and Field, Volleyball and Netball to overseas and World competitions. She has also been a medical officer at Olympic Games (Barcelona and Athens) as well as Commonwealth Games. A/Prof Saunders currently works very closely with NSWIS winter sports athletes. A/Prof Saunders was also the Chief Medical Officer for the World Masters Games held in Sydney.
At a State level she has travelled with NSW Surf Lifesaving, NSW Men's Hockey (Field and Indoor) as well as NSW Track and Field teams. Other local commitments have seen her as the medical officer for West Harbour Rugby Union Club and Southern districts Rugby Club.
For her services to Sports Medicine, the Commonwealth awarded A/Prof Saunders the year 2000 Sports Medal.
A/Prof Saunders has a very keen interest in low back pain as it affects athletes. In particular her research has been directed to the sacroiliac joint and the altered lumbo-pelvic muscle function that occurs with this. She is currently enrolled at the University of Notre Dame, hoping to complete her Ph.D. in the near future. She has a keen interest in the use of ultrasound guided injection and the use of PRP, stem cell (using BMAC) and hypertonic glucose in the treatment of tendon, muscle and ligament injury.
She is currently Vice President of NSW branch of Sports Medicine Australia. She was previously the Secretary of the Australasian College of Sports Physicians, a position she held for 6 years. A/Prof Saunders remains on the Board of Censors for the ACSP, a position she has held for 11 years. A/Prof Saunders has been a chapter author for a book as well as contributing to the peer reviewed literature on articles dealing with the sacroiliac joint. A/Prof Saunders has also presented at International conferences as well as extensively at Australian conferences. A/Prof Saunders remains active in teaching of Sports Physician Registrars. A/Prof Saunders also holds the position of clinical Lecturer with Sydney University Medical school and teaches medical students. Prior to its abolition, she was the Coordinator of Clinical Studies for the UNSW Masters Course in Sports Medicine.
A/Prof Saunders was also appointed to the inaugural NSW Minister for Sport Women's Committee. She was also the medical director of the Westpac Rescue Helicopter Service for a period of 3 years as well as being a medical crewman for this organisation. A/Prof Saunders was one of the initial directors to the set up and guiding of Careflight into fruition. She maintains close contacts with this organisation today.
A/Prof Saunders remains an active Masters swimmer. Recreational paddling, skiing, cycling and bushwalking remain other interests.
A/Prof Saunders involvement at Sydney Sportsmed Specialists also gives opportunity for members of the general public to avail themselves of her expertise. A/Prof Saunders welcomes people with back injury and tendon injury to her practice in the city.