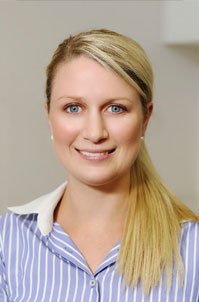 Emily graduated in 2004 with her sights set on a career working with athletes and in particular, sports injuries. Now, as Managing Partner of
Sydney Sports Medicine Centre
and Senior Podiatrist of
Balmain Sports Medicine
and Sydney Sportsmed Specialists, Emily continues to achieve career highlights helping inspirational individuals return to sport from injury. Emily enjoys consulting with motivated Australian Defence Force members, elite athletes of NSWIS and social or competitive individuals. She is proud to have consulted with teams including the 2011 Wallabies world cup squad and to support participants of charitable organisations including OXFAM trailwalker and CanToo. Along with managing her clinical committments, Emily also enjoys her role as a 3rd year clinical supervisor at the University of Western Sydney Campbelltown campus.
Having represented NSW in hockey, Emily understands the frustration involved with injury and the importance of efficient injury management. With a particular interest in runners and hockey players, Emily has extensive experience in heel pain (including plantar fasciitis), overuse soft tissue injuries, forefoot pain and growth plate injury seen in children and adolescents. She believes the key to resolving injuries includes comprehensive assessment, confident diagnosis and a long term management plan consisting of strengthening / balancing of the postural muscles of the foot and leg, combined with improvement of function with footwear and orthotics. Emily recognises the predicament of function v's fashion and will endeavour to implement a suitable compromise into her footwear and orthotic prescription, where appropriate.
In addition to consulting clinically, Emily is often involved in presenting information to peers, other allied health practitioners and the public, as well as writing or commenting for magazine articles.
See
www.sportspodiatrists.com.au
for more information on Emily.