Sydney Sportsmed Specialists
Sydney Sportsmed Specialists are a group of specialist sport and exercise physicians and orthopaedic surgeons in Macquarie St, Sydney. Our highly experienced specialists have worked with many professional teams, national teams and the NSW Institute of Sport.

Whilst many of our patients are elite athletes, the benefits of our practice apply similarly to recreational sportspeople, school children and injured workers.
Ph: (02) 9231 0102

Fax: (02) 9231 0103
What's New in
Sports Medicine
Stem Cells: The Ultimate Smart Cell - The Kings School (Presentation including Dr Donald Kuah)
- 18 May 2014 youtube video.

State of Origin: Sydney sportsmed specialists doctors perform career saving stem cell procedures on footballers
- 25 May 2014 - SMH


Positive results for stem cell treatment on NRL footballer performed by Specialist Dr Donald Kuah as reported in Sydney Morning Herald
- Friday 2 May 2014
Dr Ameer Ibrahim on ABC Radio's World Today with Eleanor Hall: Sports doctor says still too many injuries
- Monday 17 Dec 2012


Dr Ameer Ibrahim is interviewed for a seminar at the Asian Football Confederation U-19 Championships
- AFC


Stem cell injections resurrect Cronulla Shark Anthony Tupou's career
(
Dr Donald Kuah) - The Daily Telegraph

Arthritis Breakthrough: Stem cell treatment Dr Donald Kuah
- Today Tonight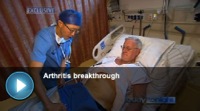 Dr Ameer Ibrahim appointed chief medical expert of the Combat Sports Authority
- The Daily Telegraph


Dr Di Robinson speaking on stem cells (Radio 2UE)
- Youtube link


WESTS Tigers doctor Donald Kuah is hopeful Chris Lawrence
… - The Herald Sun
[Sleeker_special_clear]